Today was a beautiful day indeed and we had several groups of riders and hikers enjoy the trails! Despite the rain the last few days the trails were nice to ride and almost dry a true testament to good trail design and building. There were no wet spots reported and no wash out areas.
Thanks to all who have helped kick off sticks and rocks along the way keeping the trails clear of debris. There was one tree down on the Cox loop and it will be dispatched this week.
Berndie and Bob worked most of the day on Berndies Trail machine having the engine in and out in record time. With two machines we can get some serious work done before the riding season.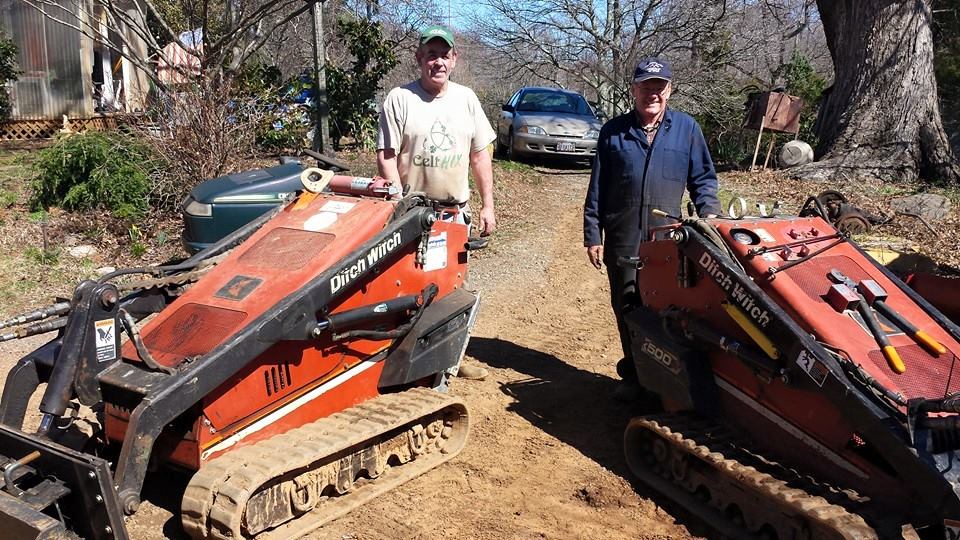 There will be a work party next Sunday all day but if you can come out even just for a bit it would be greatly appreciated. We are trying to open up the back 65 acres before April 11th fore the Spence Pen "Pig Ride" The ride will leave Spencer pen, ride down George Taylor Road to Wagon Trail Road then into the back 65 of Mountain Laurel Trails.
If anyone can help all all please contact Bob Norris @ 1-276-340-9144