on Jan, 30, 2015

Comments Off

on Directions to Mountain Laurel Trails
Just thought we would re post the directions to MLT. There have been several riders in the last few days who stopped at the gate and unloaded, which is fine but there is much better parking at the trailhead just a little ways ahead.
The physical address is 411 mountain laurel trails and this is the trailhead pictured below: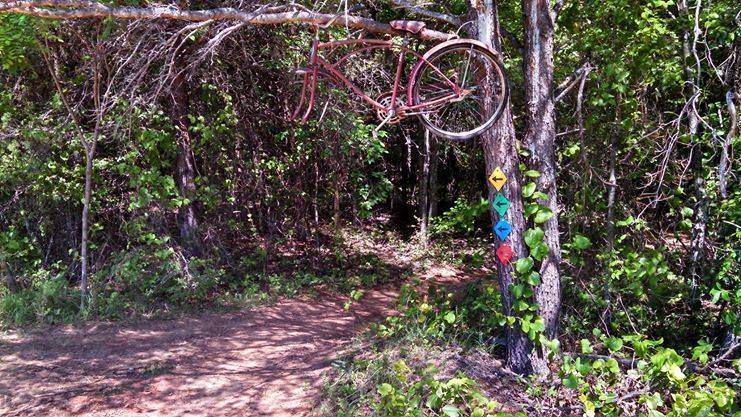 Directions to the trail:  U.S. Hwy 58 West to the Horsepasture Price Road. 1 and 1/2 miles out on the right is Mountain Laurel Trail. (See trailehead sign) Travel approximately 1/2 miles take right fork (Trailhead sign) to the  day-use trailhead on your right.
Current Conditions: 4-5 miles ready to ride
The trail is under construction, call Bob Norris for info at 1-276-340-9144