on Sep, 30, 2015

Comments Off

on Riders on the Storm,,,,,
Well I must say I was quite surprised tonight after riding the trails about 5 miles and finding no damage or erosion from the 7 or 8″ of rain we had over the past few days. Minor branches were dispatched but there is one large tree on the field loop that Bobby Norris said he would cut up tomorrow.
Water was well over the bridges: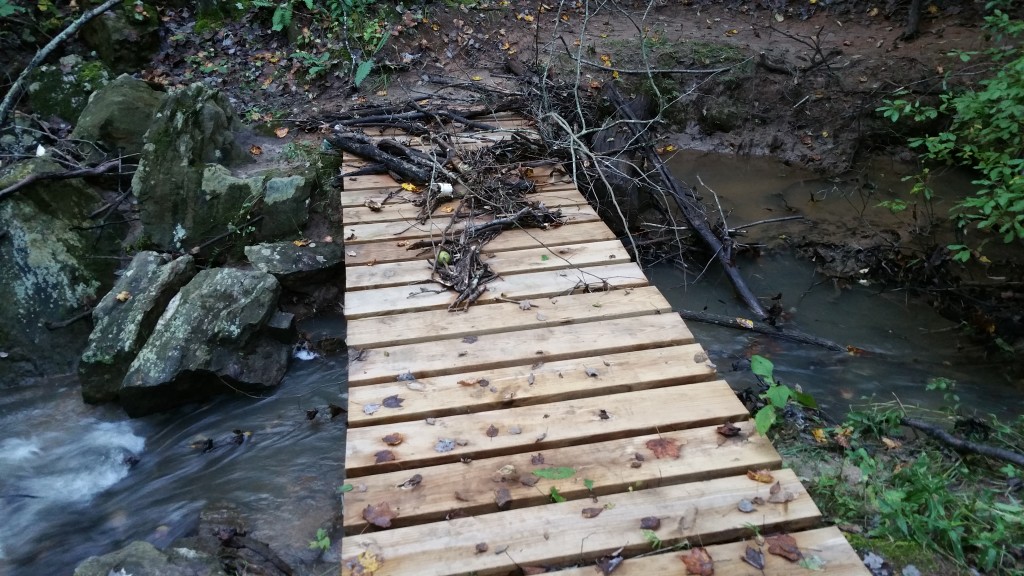 This is a true testament of some awesome trail planning, development, implementing paths and routing trails that shed water in all the right places. There were NO wet areas on the Green loop, Cox loop or on creek side if the Yellow trail which is amazing after all the rain we had. Thanks to all that had a hand in building these trails your hard work has paid off creating a great Mountain Biking Complex right here in MHC.
We are planning on finishing the overall trail system this fall/winter/spring so if you would like to be involved please contact Bob Norris @ 276-340-9144