on Feb, 09, 2014

Comments Off

on Trail Building 2/9, The Laurel Trail
Work is progressing well on the Laurel trail marking with several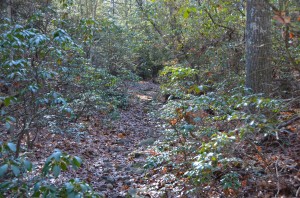 changes made to the switch backs that will eventually lead down to the creek loop. The Laurel trail should be fantastic when the laurels bloom!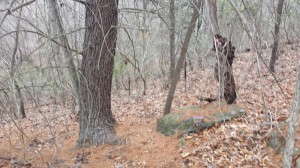 Found this HUGE rock that is in perfect position for a trail feature, It measures about 5'X5′, I stuck a glove on it for a size reference.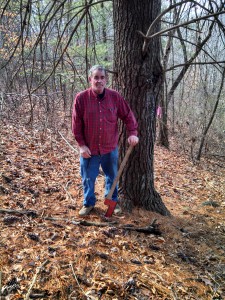 There are also HUGE 100′ tall pine trees on the laurel trail that are just amazing!
Below is a Mini Excavator Im going to rent in a few weeks to make some good progress. Building by hand where I can but considering Im mostly by myself I'd like to get these trails finished before spring.