Since 2013 when my mountain biking became an obsession , I have plans develop, and construct an environmentally sustainable, challenging mountain bike trail system on my 100+ acres in Horsepasture Virginia.  The proposed system will include 10 miles of trails encompassing varying levels of difficulty and diverse scenic vistas, terrain features and riding experiences when completed.  The trail system will provide mountain biking opportunities in a region where legal, single-track mountain biking-specific trails do not exist on public lands.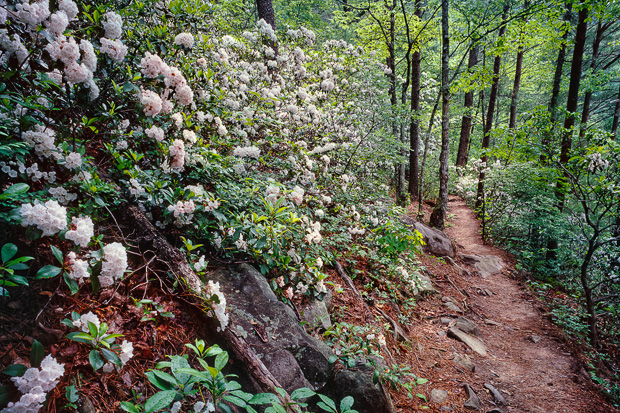 Directions to the trail:  U.S. Hwy 58 West to the Horsepasture Price Road. 1 and 1/2 miles out on the right is Mountain Laurel Trail.  Travel approximately 1/2 miles to the  day-use trailhead.
Current Conditions:  The trail is under construction, call Bob Norris for info at 1-276-340-9144 Please let Bob know if you encounter fallen trees or rocks on the trail.